The scuffle that was alleged to have taken place between Stonebwoy and Angel Town, the promoter of the celebrated rapper Sarkodie, dominated the headlines a few days ago.
According to viral reports on social media and other popular outlets, Stonebwoy was not pleased with the kind of care he had got when he came to Sarkodie 's residence for rehearsals before the Black Love Virtual Concert.
Various stories have emerged from eyewitnesses of what really happened, so we've gathered three potential explanations for Stonebwoy 's attack on the bulky looking Angel Town. It was also said by entertainer and filmmaker Ola Michael that Stonebwoy pulled a pistol during the confrontation.
However, Aisha Mode, a very close friend and trustee of the Bhim Nation Boss, said that Stonebwoy never pulled a gun. Stonebwoy 's got no weapons. All his weapons were confiscated after the Shatta Wale – VGMA incident, "she told the online portal in an interview today.
In the same vein, rapper Yaa Pono is not pleased with the way that Stonebwoy often brandishes weapons with the least provocation. Reacting to the news, Yaa Pono tweeted, '1,2 gun 1,2 gun a day u go hear 3,4 u go have an echo chat.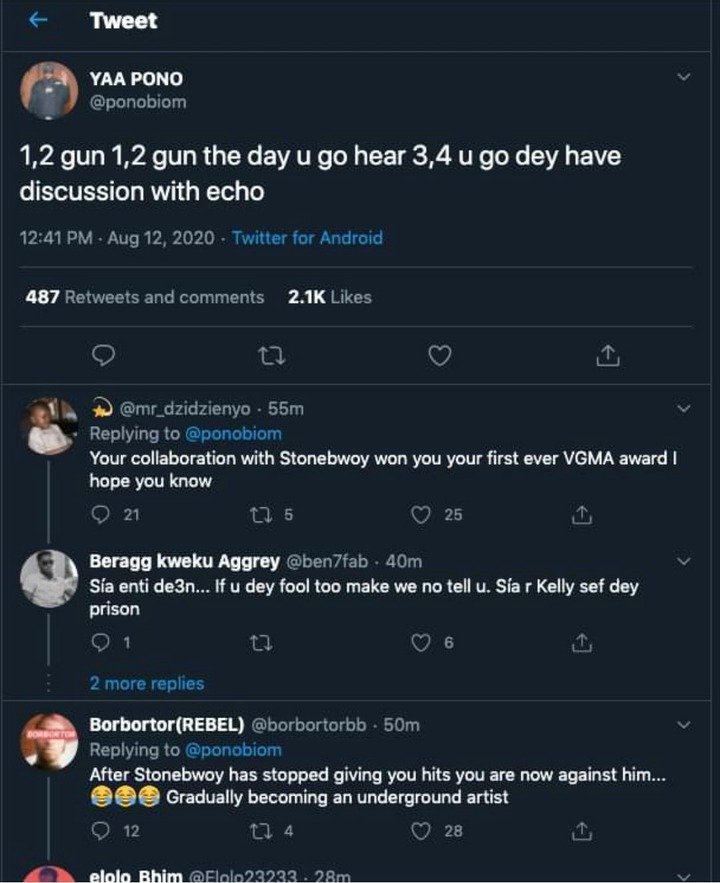 So let's demarcate what we think about these three areas too.
1. Stonebwoy was very upset that he was not allowed to pack at a given spot, but Shatta Wale was allowed to pack at the same spot that he was previously refused. That made him angry and he challenged the organizers (Angel Town here). He also protested that this right was denied to other artists at the 'forbidden' venue, even a major star like him.
https://www.instagram.com/p/CEMJF0kAYCe/?utm_source=ig_web_copy_link
2. And though he arrived earlier, he was heavily delayed when Shatta Wale's likes who came later got preferential treatment and were allowed to play while he was still waiting. It made Stonebwoy lose his cool as he wondered why he 'humiliated' himself.
https://www.instagram.com/p/CEHlDUxgjzl/?utm_source=ig_web_copy_link
3. In an attempt to justify things to Stonebwoy, Angel Town allegedly added insult to injury, but then made other pronouncements that irritated the Nominate crooner, culminating in the scuffle.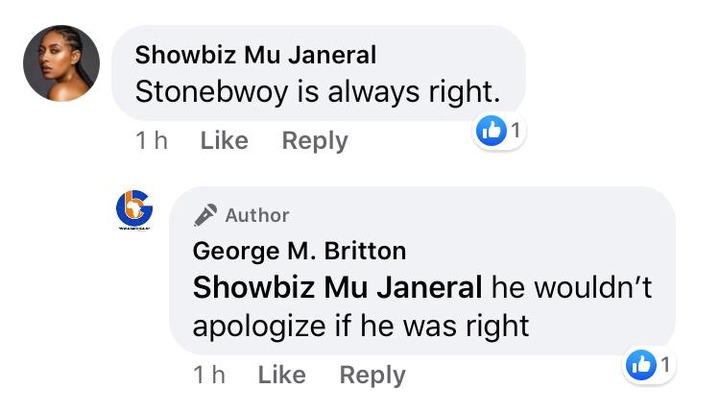 Sarkodie officially unfollowed Stonebwoy on Twitter when his name was omitted from the billed artists for performance at the Black Love Virtual Concert. The two camps have patched up gratefully after Stonebwoy and his wife paid a visit to Angel City.